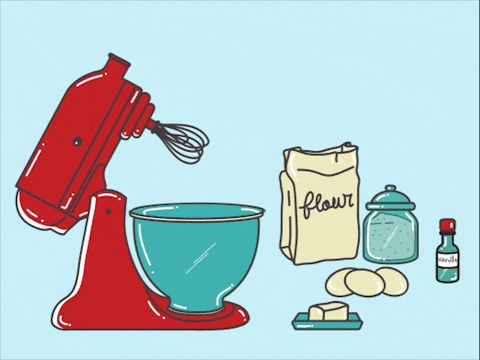 ABOUT THE JOB:
The Kingdom kitchen is dedicated to making delicious, sustainable and creative pastry and food items to compliment our coffee offerings with the highest form of excellence. We are currently on the search for an enthusiastic and talented person to take our bakery items to a higher level. 
This position requires early morning availability and flexibility in the case business needs dictate change. 
YOU WILL:
Bring Kingdom bakery recipes to life every shift, diligently following the recipes and methods described to ensure items are consistent in appearance and great taste.

Perform medium-high volume baking and prep with a high attention to detail, maintaining an ongoing awareness of ingredients as our recipes change with the seasons and menu changes.

Support your teammates in keeping the kitchen running smoothly by communicating effectively, collaborating and pitching in wherever is needed.

Monitor inventory and communicate clearly with Bar Managers to ensure accuracy and availability of supplies. 

Ensure your kitchen, pantry, and equipment are in top shape, always cleaning, organizing and doing dishes as you go.

Carefully uphold all food safety  practices to protect our culinary creations and guests.

Always utilize FIFO (First In, First Out) and proper storage of food products (label and dating)

Thrive in a high-volume, fast-paced environment.

Work in a close physical space with your teammates.

Arrive on time and ready for your shift, and always work efficiently.
YOU ARE:
Enthusiastic about your work and the creation of delicious culinary treats, you are looking forward to grow and learn alongside our team.

Open to giving and receiving constructive criticism in a positive manor. 

Keen to detail and following directions in order to create a consistent process.

Reliable and consistent; your manager and teammates can always depend on you to be punctual and to complete your given tasks.

Enjoyable to work alongside, with a sense of humor and an infectious 'can-do' attitude, you're serious about your work but enjoy life and don't take yourself too seriously.
YOU HAVE:
Experience working in a professional kitchen

A thorough understanding of how to safely, responsibly use and clean food equipment.

A Food Handler's Certification or certification within 30 days post-hire.

A deep love for food, coffee and community.

Basic math and writing skills
PHYSICAL REQUIREMENTS:
    This is a physical role and the physical demands outlined below are representative of those that must be met for a team member to be successful in the role. Reasonable accommodations may be made to enable those with disabilities to perform the essential functions of the job.
The ability to stand, walk, sit for long periods of time.

The ability to lift, push/pull, carry and/or move up to 50 pounds.
The ability to listen and communicate.
The ability to have close visual acuity to perform repetitive visual checking, counting, spotting small defects, determine accuracy of numbers and quality of goods.
The ability to smell and taste.
BENEFITS:
Free beverages while working on shift.

Discounted beverages, food and merchandise from the cafe.

A great set of teammates.
Here at Kingdom Coffee, you will be critical to our guests having the best experience possible. We strive for Excellence in Everything and believe that with great coffee, comes great community. If you're ready to join our team and bring our bakery to extraordinary life, please apply by bringing a resume to our downtown Springfield location.
Kingdom Coffee is an Equal Opportunity Employer. We value an open mind, dedication to work, and a collaborative spirit. We hire based on these qualities, a job's requirements, our business's needs, and an applicant's qualifications. We do not tolerate discrimination or harassment of any kind-in the hiring process or in the workplace.